Special-Constructions
We find a solution!
Whether an oversize-door, a door for special purposes or a special construction, we are plan and manufacture for customer demands. We primatily use high-quality material, work with a high-accuracy and deliver just in time. Generally we offer a 2-years-warranty on all our doors.
Of course we also take care of mounting and servicing for any kind of doors if is satisfied from our customers.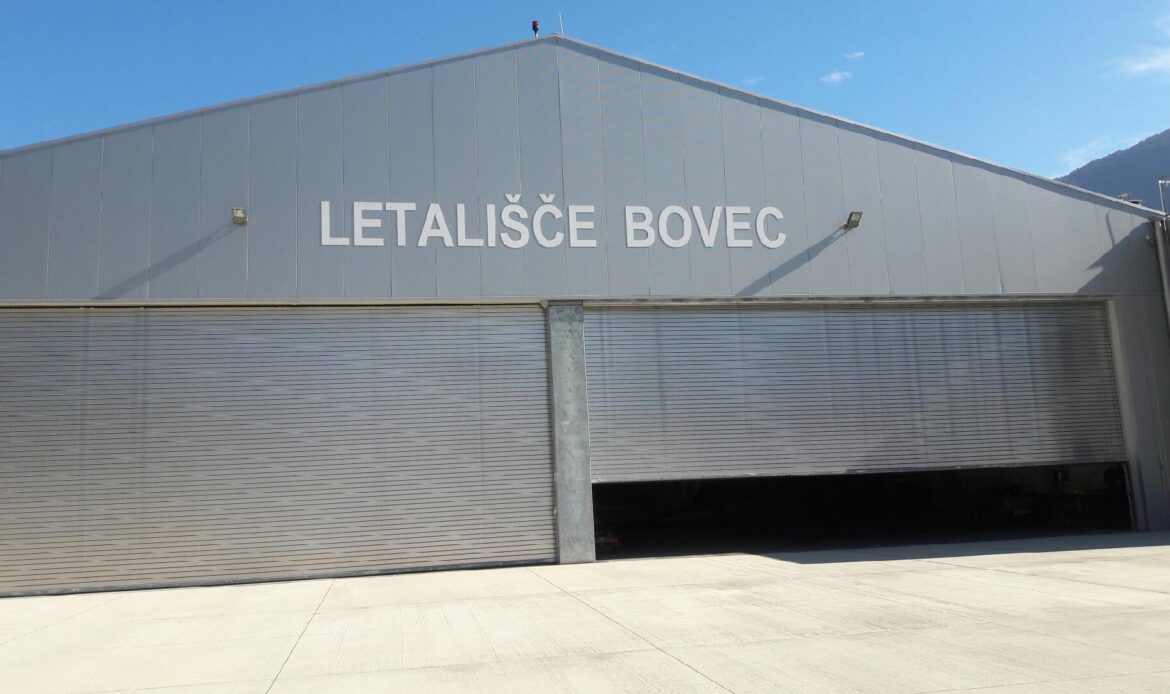 Double roller door system with electrically operated, laterally movable center support (width: 16,0m / height: 15,0m)
Function:
Both doors can be operated in single or synchronous run. After both doors have been fully opened, the center support can be moved sideways to reveal the entire opening. Each rolling door is equipped with a forced roll-on system for the winding shaft. With every unwounding or wounding of a slat layer the winding shaft will shift up/down by a slat thickness . The run-off-point of the door-armor is irrespective of the postion from the door, but always exactly vertical above the guide rail, so that no uneven pull of the unwinding armor caused by different winding diameters can occur, thus ensuring optimal material protection.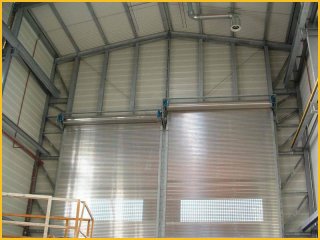 Double roller door system with film curtain, running horizontally against each other (width: 3,50m / length: 14,0m)
Function:
The horizontally running rolling doors are used to covering passivation baths and drying chambers. The curtains consist of a special and hardwearing foil with strengthen-profiles in regular intervals. Due the synchronous operation of both door systems against each other, the opening and closing intervals are reduced by half.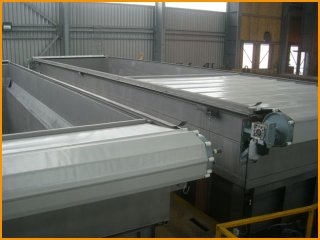 Two-part horizontal telescopic sliding roof system (width: 6.0 m / length: 5.0 m)
Function:
The sliding roof construction is used to cover a storage bunker in a thermal power station. Because of not enough free space, it was necessary to make the construction slidable in two parts. The construction is operated electrically with a dead man's control.
4-winged telescopic sliding gate system (width: 20.0 m / height: 5.5 m)
Function:
The 4-winged door system consists of a screwed, load-bearing frame construction made of aluminum profiles and an outside horizontal paneling with section elements. These are filled with transparent multi-chamber panels. The ground-guide is under flooring using special roller equipment.
Single-winged lift-door-system (width: 14.5 m / height: 4.5 m)
Function:
The single-winged frame construction consists of welded and statically tested and exact dimensioned steel profiles. The individual frame parts are filled with galvanized steel slats. The automatically controll system is the end of a cooling system for steel slabs and runs completely vertically (without deflection).
Horizontal roller door system with fire-resistant curtain (width: 2,40m / length: 18,0m)
Function:
The horizontal door systems are used to close drying ovens in a dip coating system. Because of space difficulties the systems are mounted on top of the dryer chamber. The door curtain runs 6m vertically down at the front side of the chamber and is then deflected by 90 ° to close the 18m long horizontally opening.